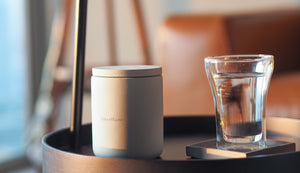 At Afterflame, we want to create everyday lifestyle products and homeware to cozy up your home.
Our designs are inspired by natural elements and minimalism, and are perfect for housewarming gifts.

Afterflame's Timeless Soy Candles
Our products are timeless and endure even after the flame ends. All candles come with plantable seed paper and magic soil for you to repurpose your curated concrete jars into plant pots.